Enjoy the convenience of Yukon Spring water; hot, cold, caffeinated, or in your cooking! We offer monthly rentals for various top and bottom load coolers with multiple options to suit your needs.
​
​Our coolers provide the convenience you need with none of the hassles. We offer complimentary cleaning and maintenance to keep our Equipment in tip-top operating condition. And if something breaks (that's not due to misuse or neglect), our techs are here to repair it! Yearly cleaning? Yep, we do that for you too! Sit back and relax with a refreshing glass of Yukon Spring water, on its own and in your favourite coffee or hot beverage!
​
Check out these cooler options to find out what will work best for your home or office. Not sure? Ask us! We've got experience and are happy to help!
Hot & Cold or Cook & Cold Dispensers
The stylish design of our Oasis coolers fits well in contemporary kitchen and break room decors. Choose an option that serves you best depending on whether you drink many hot drinks or do a lot of cooking!
​
​​Our Hot/Cold coolers dispense both cold and hot water, protected with a child safety latch.
​
Our Cook/Cold coolers dispense cold water and room-temperature water (perfect for cooking!)
Scratch-resistant polycarbonate cabinet

Easy to clean and dishwasher-safe removable reservoir

Built-in safety-float to prevent overflowing

Inside/out cooling probe

Large drip tray
Patented WaterGuard® prevents spilling during bottle change and keeps dirt from entering the reservoir

Handles for simple mobility

Certified to NSF/ANSI 372 for low lead content

Energy star rated

UL listed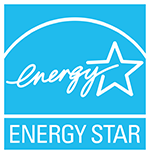 Having this Crystal Mountain Bottom-Load cooler means no more lifting heavy bottles. Just open the front door, and the bottle effortlessly slides into the base of the cooler. The LED indicator tells you when to replace it. With its contemporary design, attractive finish, concealed faucets and easy maintenance, the Storm is sure to dazzle in any environment.
​
The Storm is available through our Water Club.
​
High gloss finish with stainless look and sliding front door.

Holds bottles sizes 3 gallon and 5 gallon.

LED light over faucets area. LED-low water indicator light.
Ergonomic-higher dispense point.

Commercial grade and quality construction

Large dispensing area for coffee pots and larger water bottles

ENERGY STAR™ certified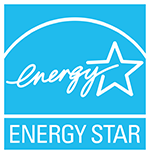 Unique sliding front door
Water and Coffee Dispenser
Whether you need chilled water or barista-quality coffee, both are at your fingertips with this latest exciting model in the evolution of the Storm family of water coolers.
Storm cooler – configured with a coffee brewer

Extremely quiet brewing cycle and dispensing

Patented removable Café brewer head for ease of cleaning in your dishwasher

Maintain hot water at optimum temperature for brewing hot beverages; no waiting required
Quality, commercial-grade construction

Brewer options include 6, 8 or 10 oz cup sizes

Cup stand

UL Certified to NSF372

ENERGY STAR™ certified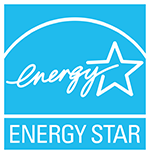 Easy to use brewer works with popular single serve beverage pods
Easy to clean - Top rack
dishwasher safe
Raised cup holder folds out for use with smaller cups or mugs
Like most things, regular service keeps our coolers working in tip-top operating conditions. We disassemble the coolers, clean all parts, and sanitize tanks to ensure that the heating and cooling components operate efficiently.
Short-Term Cooler Rentals
Do you need delicious hydration for an event you are hosting/organizing? No problem! We offer short-term rentals for events of any size. Call us today to get more information or to arrange delivery of a cooler and water to your location!